The Main Scientific Directions of Researches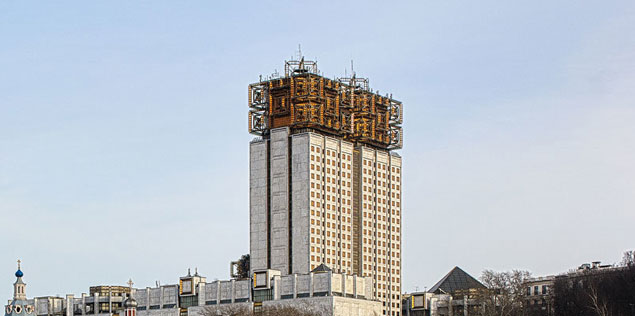 The listed below Main Scientific Directions of Research were approved at the General Meeting of the Department on 17 May, 2004. Then they were changed in accordance with the amendments approved by the Bureau of the Department on 25 December, 2007 and the decree of the Presidium of the RAS #122 titled "Approval of the Main Research Directions of the Department for Nanotechnology and Information Technology", dated 28 April, 2009."
1

Information theory, scientific background of information-computing systems and networks, society informatization. Quantum methods of information processing.

2

Architecture, system solutions, software, standardization and information security of information-computing systems and networks of new generations. System programming.

3

Cognitive systems and technologies, Neuroinformatics and bioinformatics, system analysis, artificial intelligence, pattern recognition systems, decision-making methods under many criteria.

4

Element base of microelectronics, nanoelectronics and quantum computers. Materials for micro-and nanoelectronics. Nano- and microsystem technologies. Solid state electronics.

5

Automation systems, CALS technologies, mathematical models and research methods of complex control systems and processes.

6

Opto -, radio-and acoustoelectronics, optical and microwave communication, laser technologies.

7

Scientific bases and applications of information technologies in medicine.

8

Location systems. Geoinformation technologies and systems.

9

Problems of development of global and integrated information and telecommunication systems and networks. Development of GRID technologies and standards.

10

Nanotechnology, nanobiotechnology, nanosystems, nanomaterials, nanodiagnostics, nanoelectronics and nanophotonics.